Top 300 Singles: 2000-2005 (150-141)
Time for another instalment in my epic and decidedly long-winded list, with mp3s of each track, alongside a succinct review/explanation of why it's here. This time, it's the turn of numbers 150 to 141. Prepare to get angry...
150. Grandaddy - The Crystal Lake (V2, 2000)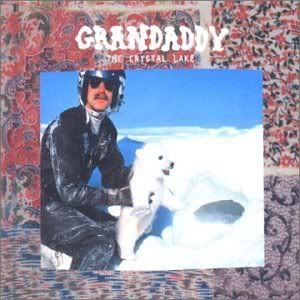 Grandaddy are one of those bands whose records have been so stylistically similar throughout their career that it's tempting to say that you only need one album by them. To just go for The Sophtware Slump (widely regarded their finest work) will mean denying yourself some brilliant music (get three albums, The Sophtware Slump, Under The Western Freeway and their recent swansong, Just Like The Fambly Cat). However, having said that, I decided that, in a list like this, you really only need one Grandaddy song, so I placed 'The Crystal Lake' smack-bang in the middle as if to highlight their thematic consistency. Jason Lytle's cracked, reedy voice acts almost as an instrument in this, as it seems to be there purely to emphasise the song's beautiful melody as, when listened as a discrete song, rather than part of the continuous 'song cycle' that is The Sophtware Slump anyway, the lyrics seem irrelevant. Best to just bask in its plangent excellence instead.

Grandaddy - The Crystal Lake (mp3)

149. The Delgados - No Danger (Chemikal Underground, 2000)

On the cover of The Delgados' album, The Great Eastern, from which this is taken is a sticker, upon which is a quote from The Face (the magazine, not the A-Team character), saying that "...Their time has come". This was bollocks, of course as for The Delgados, the critical plaudits never translated into record sales. The Delgados will go down in history as one of indie's greatest nearly-bands. This is the song that should have been the making of them, as it still sounds like the great lost anthem for disenfranchised indie kids. See for yourselves.
The Delgados - No Danger (mp3)
148. The Go! Team - Ladyflash (Memphis Industries, 2004)
Admit it, the first time you heard The Go! Team's 'Ladyflash', you thought "What the fuck is this?!". Not that you'd never heard anything like it, just that it sounded like a cut 'n' paste mess, put together by sugar-addled four-year-olds let loose on a sequencer. To the untrained ear, it still doesn't seem to make much sense. It's got way too much going on in its four minutes to get a handle on, but the clattering, haphazard approach to party music that The Go! Team have made their own makes this and pretty much everything else in their oeuvre just totally irresistible. Try not dancing to this when it comes on in a club. It's damned near-impossible.
The Go! Team - Ladyflash (mp3)
147. The Shins - New Slang (Sub Pop, 2001)
Although for some of you, this song maybe inextricably linked to Zach Braff looking vacant, sinking into the wallpaper, or worse, Natalie Portman doing that annoying, "Betcha I could do something unique" thing, the power of 'New Slang' lies in its inability to sound anything other than timeless. The oblique lyrics could have been written by a hippie in Haight-Ashbury while under the influence of LSD, while the melody could have easily come straight from the Lennon/McCartney songbook. All in all, this is a song that will still sound great after everyone's forgotten about Garden State.
146. Radiohead - Pyramid Song (Parlophone, 2001)

It's received wisdom that this is one of the most complex, intricate mainstream singles ever released. I mean, just try figuring out that time signature! It's also one of Radiohead's most affecting moments, as there's just something ineffably gorgeous and heart-rending about the swell and the way that the drums, strings and piano, even though they appear to be playing completely different songs altogether, just dovetail effortlessly, making this as aesthetically pleasing as it is emotionally rewarding.
Radiohead - Pyramid Song (mp3)
145. Mos Def - Ms. Fat Booty (Rawkus, 2000)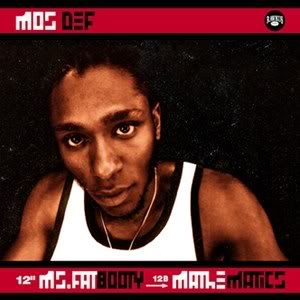 I'm cheating a little including this in the list, as it was originally released in December, 1999, with a reissue the next year, but surely you'll allow me some overlap when the song's this good. Mos rides Ayatollah's laidback beat with a tale of wooing and romance for our times. Mos starts the track as the clumsy suitor, shot down by the sassy object of his affections, before getting the girl, proving that nice guys sometimes win. Or do they? Mos pulls the rug with the very last line, showing that, while these days he seems determined to squander his talent with his acting gigs, he is one of the best storytellers in modern hip-hop.
144. Arcade Fire - Wake Up (Rough Trade, 2005)
On which the unifying, choral brilliance of Canada's Arcade Fire is realised with a battle hymn for outsiders the world over. Simultaneously strong and vulnerable, 'Wake Up' perfectly essays everything that's great about Arcade Fire. The fact that they can dress like they're stuck in the '20s, use instruments that are normally sullied these days by people with an over-inflated sense of their own greatness (I'm looking at you, Sufjan!), tack on a Motown-inflected outro that seems perfectly natural and not make you want to punch them is what makes them one of the most important, vital bands around. Can't wait for the follow-up album.
143. Gorillaz - Dare (Parlophone, 2005)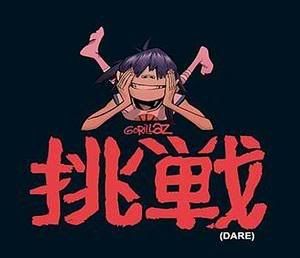 Someone who you definitely want to throw the odd haymaker at is Damon Albarn. The biggest, most insufferable twat in British music (anyone still on the fence should check out the scene in Britpop doc, Live Forever, where he 'nonchalantly' strums on a mandolin while refusing to answer questions about Oasis for evidence) also has a bit of a knack for a pop tune every now and then. He really struck gold when he decided to hook up his cartoon band with an out-of-it Shaun Ryder for the Daft Punk-meets-Mondays strut of 'Dare'. Graced with one of the most infectious hooks of the past ten years, 'Dare' is solid-gold pop genius that doesn't get old in spite of its ubiquity.
142. LCD Soundsystem - Daft Punk Is Playing At My House (DFA/EMI, 2005)
Anyone who knows me or who reads this blog regularly won't be surprised when I reveal that this isn't the only appearance of LCD Soundsystem in this list. Although I'm old enough to know that you shouldn't really idolise people, James Murphy is my idol. He's definitely the most identifiable person, for me anyway, in music today. A jaded, slightly cynical music nut who does what he wants with no concession to popular taste, yet has lucked out by becoming one of today's eminent tastemakers and most in-demand producers. Everything that he touches seems to be both on the bleeding-edge and completely accessible. 'Daft Punk...' is the song that should have been his number one record, yet it's essentially just a groove, repeated for over five minutes, replete with Mark E. Smith-like yelps about the best party you've never been to. Simplistic, yet brilliantly inventive.
LCD Soundsystem - Daft Punk Is Playing At My House (mp3)
141. The Streets - Has It Come To This? (679)

It's easy to overlook just how unrefined Mike Skinner sounded at the start of his career, know that his influence is all over the place, from Lily Allen to Arctic Monkeys, via even Robbie Williams. When I first heard 'Has It Come To This?', I thought that some scally had somehow infiltrated Radio 1 and was just running his mouth off while the DJ (I think it may have been Spoony) was locked out and banging on the plexiglass, going red in the face. The more I listened, the more evident it became that Skinner was a much-needed original voice. Of course, I never thought it would catch on. How wrong was I?