Atlantic Records for T.I. clearance.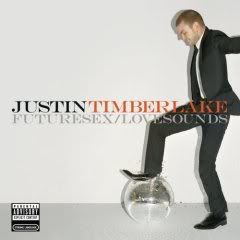 Howdy!
I spoke about the sheer awesomeness of this track
last Thursday
and I explained back then that I wouldn't post it until I had a decent quality mp3. Well, guess what? I now have in my possession a top-line mp3 rip of the brand new, Timbaland-produced Justin Timberlake single, with T.I. on guest vocal duties. No doubt that this is probably the best pop song of the year, possibly one of the best songs of the year, full stop. Timbaland really outdoes himself on the production, layering the track with some excellent staccato, whooshy, acid fx and bedrocking it with his trademark drums that click and pop in such a way that it feels like your ears are being massaged.
T.I. doesn't disgrace himself on his verse either, doing his patented Southern drawl. The whole fucking thing is just huge. Definitely one of Timbo's best productions, up there with 'Try Again', 'Get Ur Freak On' and 'Cry Me A River'. Pure, unadulterated genius.
Enjoy!
Justin Timberlake feat. T.I. - My Love (mp3)
I'll post some more later, honest...
JMx